"Olympia - Krasnyi Krest" - is a leading Ukrainian company producing medical instruments (founded in 1991).
The tools which are designed and produced by the skilled specialists of our enterprise meet all international standards (the certification was carried out according to ISO 9001 level).
The secret of the succes lies in the use of stainless steel with high content of chromium (for the working parts of the instruments) and the best quality of textolite alongside with the progressive technologies
The creative activity of our enterprise is closely connected with the Ukrainian scientific-research Institute of traumatology and orthopeady (in Kyiv) and Endoprosthesis Centre Kyiv.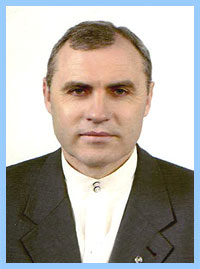 Volodymyr Davydenko,
owner
16, Tantsorov str.,
Ternopil
46008, Ukraine
tel./fax +380 352 52-09-74
mob. +380 50 377-08-25
e-mail: okk.davydenko@gmail.com